Microsoft Announces Azure VMs with Dual 32-core AMD EPYC CPUs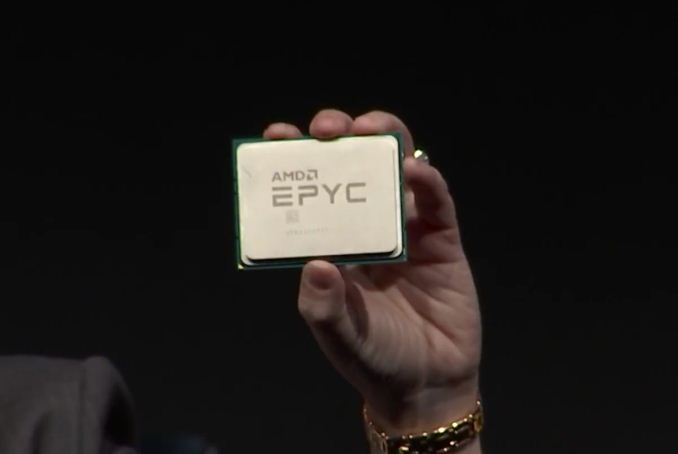 Microsoft is the first cloud container provider to formally announce a new range of VMs based on the AMD EPYC platform. These VMs will be called the Lv2 Series, varying from 8 cores to 64 cores, and offering substantial DRAM and storage capabilities.
Back at the launch of EPYC, most of the major cloud providers had expressed interest in pursuing the capabilities of the new CPU for deployment in their cloud and to customers. At that time, the major statement was that the cloud providers were in the process of ascertaining the suitability for large-scale deployment, and optimizing the implementation to best suit them and the customers. Several months have passed, and Microsoft is the first to make the jump. Interested parties can, from today, sign up for a preview of the EPYC-based series.
Microsoft Azure VM Types
Focus
Example
Hardware
Monthly
Pricing*
A Series
Entry-level
Development
Low Traffic Web
Small Databases
Proof of Concept
Various
$12+
Av2 Series
Higher
Random IOPS
B Series
Entry Level
Burst Performance
D Series
General
Purpose
Compute
Relational Databases
In-Memory Caching
Analytics
E5-2673 v3
$42+
Dv2 Series
D Series
+35% Perf
E5-2673 v3
w/HT
Dv3 Series
More Performance
E5-2673 v4
w/HT